Technical Programme
Programme
The ENSsys 2023 technical programme is shown below:
08:30
Welcome
08:45
Keynote: Empowering the Future of IoT: Always-On Smart Sensors, Energy Harvesting, and Tiny Machine Learning
(ETH Zürich, Switzerland)
09:30
Session 1 - Intermittent Systems
(Session Chair: tbd)
High-level simulation of the timely behavior of intermittent systems
J. Göpfert, B.-C. Renner
Hitchhiker's Guide to Secure Checkpointing on Energy-Harvesting Systems
P. Sah, M. Hicks
Enabling Efficient Intermittent Computing on Brand New Microcontrollers via Tracking Programmable Voltage Thresholds
K. Akhunov, E. Yildiz, K. S. Yildirim
10:30
Break
10:45
Session 2 - Energy Efficient Communication
(Session Chair: tbd)
Run-time Energy Management for Intermittent LoRaWAN Communications
S. Mileiko, C. Bramwell, F. Ritom, D. De Roure, O. Cetinkaya, D. Balsamo
Beyond Broadcasting: Revisiting FM Frequency-band for Providing Connectivity to Next Billion Devices
R. R. Chinthalapani, M. Gulati, A. Varshney
EDT+: Energy Consumption Optimization of NB-IoT
V. Ionescu, I. Wassel, U. Roedig
A Lora-Based and Maintenance-Free Cattle Monitoring System for Alpine Pastures and Remote Locations
L. Schultess, F. Longchamp, C. Vogt, M. Magno
12:15
Lunch
13:30
Keynote: Approximate Intermittent Computing
Luca Mottola (Politecnico di Milano, Italy and RI.SE, Sweden)
14:15
Session 3 - Energy-Aware Strategies
(Session Chair: tbd)
Let's go below - Potential of Undervolting on Low-Power FPGAs
L. Bublitz, J. Rust, U. Kulau
EPICURUS: Energy ProvIsioning for the start-up proCedUre of batteRyless, wake-Up receiver-enabled Sensors
S. Mosavat, P. J. Marron, M. Zella
Energy-Aware Adaptive Sampling for Self-Sustainability in Resource-Constrained IoT Devices
M. Giordano, S. Cortesi, P.-V. Mekikis, M. Crabolu, G. Bellusci, M. Magno
15:30
Break
15:45
Session 4 - Energy Harvesting Sensor Systems
(Session Chair: tbd)
Self-powered RPM Sensor using a Single-Anchor Variable Reluctance Energy Harvester with Pendulum Effects
Y. Xu, S. Bader, B. Oelmann
Intermittent intelligent camera with LEO sensor-to-satellite connectivity
M. Nardello, L. Caronti, D. Brunelli
16:30
Tutorial on intermittent systems programming
K. S. Yildirim, K. Akhunov
17:30
Closing Remarks


Keynote Speakers
Keynote 1: Empowering the Future of IoT: Always-On Smart Sensors, Energy Harvesting, and Tiny Machine Learning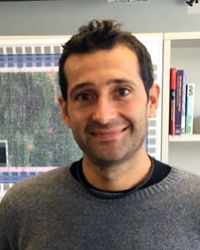 Speaker:
Michele Magno
(ETH Zürich, Switzerland)
Abstract:
Wearable, intelligent, and unobtrusive smart sensor nodes, capable of monitoring both their surrounding environment and the human body, hold the potential to generate invaluable data across a diverse array of applications. Realizing the vision of unobtrusiveness necessitates these smart devices to collect and analyze data continuously over extended periods, obviating the need for frequent battery recharging and replacement. Concurrently, advancements in low-power electronics and the integration of tiny machine-learning techniques are ushering in a new era of IoT devices, endowing them with heightened intelligence for autonomous decision-making and low-latency responsiveness. However, these devices grapple with inherent limitations in computational power, owing to the constraints imposed by minimal energy budgets aimed at maximizing battery life. Consequently, machine learning algorithms must be adeptly tailored to surmount these memory and computational boundaries. Moreover, in the quest to extend energy autonomy further, the prospect of harnessing ambient energy sources emerges as a promising solution to power these energy-efficient IoT devices. This presentation provides a comprehensive overview of the synergistic interplay between Tiny Machine Learning, low-power design principles, and energy harvesting, where feasible, in pursuing genuinely unobtrusive wireless smart IoT devices. Recognizing that the applicability of these devices remains strongly tied to specific use cases, this talk will include illustrative examples highlighting scenarios where this amalgamation proves to be a winning solution. These real-world applications span the spectrum, encompassing domains such as smart biomedical patches to scenarios involving autonomous vehicles where energy harvesting might be impractical, but the imperative of low latency and autonomy, enabled by Tiny Machine Learning, stands as a critical need. This talk will explore the transformative potential of these technologies, reshaping the landscape of self-sustaining IoT and forging a path toward a future where smart sensors seamlessly integrate into our daily lives, enhancing our comprehension of the world around us.
Biography:
Dr. Michele Magno has assumed the role of leading the D-ITET center for project-based learning at ETH, contributing to the university's innovative educational initiatives. He is also a distinguished Senior Scientist at ETH Zürich, Switzerland, serving within the Department of Information Technology and Electrical Engineering (D-ITET). Since 2020, he Dr. Magno is an accomplished scholar with a profound academic journey. He earned his master's and Ph.D. degrees in electronic engineering from the University of Bologna, Italy, in 2004 and 2010, respectively. His affiliation with ETH Zürich dates back to 2013, and since then, he has also held visiting lecturer or professor positions at prestigious universities, including the University of Nice Sophia, France, Enssat Lannion, France, University of Bologna, and Mid University Sweden, where he currently holds the position of a full visiting professor within the electrical engineering department. With an extensive scientific publication record exceeding 300 papers in reputable international journals and conferences, Dr. Magno is a prolific researcher. His work spans various domains, encompassing smart sensing, low-power machine learning, wireless sensor networks, wearable devices, energy harvesting, low-power management techniques, and the vital task of extending the lifespan of battery-operated devices. Dr. Magno's contributions have been recognized on numerous occasions. Several of his publications have received prestigious accolades, including Best Paper Awards at IEEE and ACM top conferences. Beyond academia, his expertise has been instrumental in industrial projects, leading to notable awards and patents that reflect his impact on real-world applications. He is a Senior IEEE member and an ACM member, Dr. Magno remains deeply committed to advancing the frontiers of technology, bridging the gap between research, practical and industrial innovation and teaching.
Keynote 2: Approximate Intermittent Computing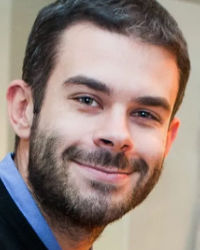 Speaker:
Luca Mottola
(Politecnico di Milano, Italy and RI.SE, Sweden)
Abstract:
Ambient energy harvesting is redefining embedded sensing. Principles, theories, abstractions, and systems are being revisited in face of unpredictable energy provisioning and the environment dynamics. Designs are brought to an extreme with the intermittent computing paradigm, which defies established computing patterns. Much fewer successful deployment experiences, however, exist. Industry is similarly reluctant to adopt energy harvesting for embedded sensing, but for a few non-critical applications. In this talk, we argue that a further step is necessary that looks at systems as a whole. One attempt to doing so is the notion of approximate intermittent computing, where the nature of data pipelines becomes opportunity to reap further energy gains, eventually sparing most if not all of the overhead required to tame energy fluctuations from the environment. We illustrate two key techniques of approximate intermittent computing, how they can be concretely realised, and the benefits they provide.
Biography:
Luca Mottola is a Full Professor at Politecnico di Milano and a Senior Researcher at RI.SE Sweden. His lab develops new technologies at the frontier of Internet of Things, including mobile embedded computing, intermittent computing, nanosatellites, and Internet-connected robotics. These technologies have been downloaded 10,000+ times, have been used by half a dozen companies to create new products, and are currently running in hundreds of embedded devices around the world. To date, he is the only European researcher to be granted multiple times with the ACM SigMobile Research Highlight and to ever win Best Paper Awards at multiple flagship conferences of ACM SigMobile and ACM SigBed. He received the ACM SENSYS Test of Time Award in 2022 and is a Google Faculty Award winner. He is past General Chair for ACM/IEEE CPS-IoT Week 2022, past PC chair for ACM MOBISYS, ACM SENSYS, ACM/IEEE IPSN, and ACM EWSN. He holds or held visiting positions at Uppsala University, NXP Technologies, TU Graz, University of Southern California, and USI Lugano.